Unless you're extremely lucky, you're unlikely to find uilleann pipes in your local music store. There are very few people who make or play pipes, which is a very niche instrument. Due to the internet, it has become easier than ever to find uilleann pipes for sale and research makers.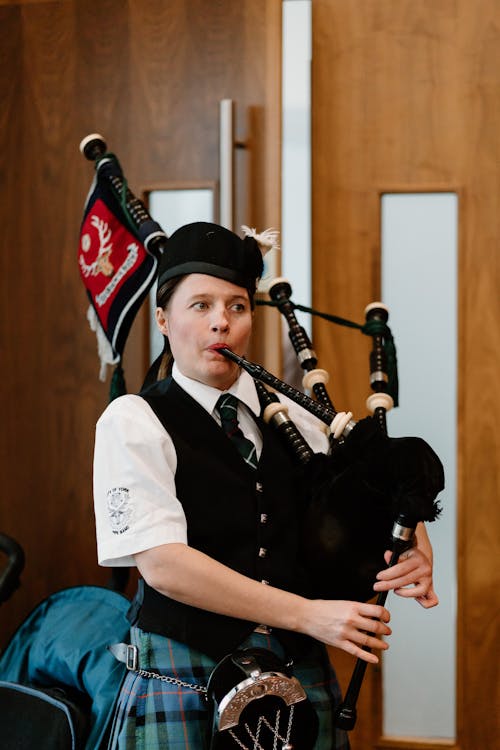 Uilleann pipes for sale – where to find them
The best way to purchase uilleann pipes is directly from the maker. Any questions you may have can be answered by them, they can build something to your specifications, and they can continue to provide you with advice even after you've bought your pipes. There are manufacturers throughout the world, but most of them are located in Europe and North America. Whenever possible, visit the manufacturer before buying. In addition to seeing their workshop, they will be able to perform any repairs or upgrades you need.
If you're looking for a searchable list of uilleann pipes makers, check out the listings on the Na Píobairí Uilleann site.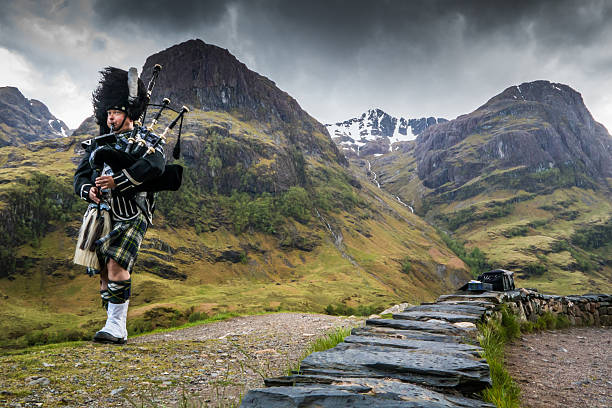 If you want a practice set that won't break the bank, these two makers are known for their affordable offerings:
Patrick Sky

manufactures a stripped-down "budget set." He made uilleann pipes for the first time in North America, and in the uilleann pipes community he is very well-regarded.

David Daye

makes a budget pipe set with what he calls a "penny chanter." While it's not the most traditional outfit, it's one of the least expensive ways to get into piping with a good instrument
Beware of cheap sets!
On eBay, Amazon, and other large online retailers, you can find a lot of sets of uilleann pipes for sale. Most of them will be surprisingly inexpensive, often selling for less new than other sets do. Be very careful when purchasing any of these sets. Remember, if something seems too good to be true, it probably is.
A cheap set of poorly-made uilleann pipes for sale. You will be surprised by the ridiculously low price for a seemingly comprehensive package, as well as the fact that it ships directly from Pakistan.
Mass-produced uilleann pipes are often mass-produced by companies without any knowledge of how to actually make a functioning set of uilleann pipes. The materials used are cheap, the design is poor, and they will soon fall apart. Even worse, they can be almost impossible to play. Often, these objects are referred to as ISOs, or instrument-shaped objects. These objects are shaped like instruments and may even make noise. Nevertheless, they aren't really instruments, and they can be frustrating for a beginner.
The uilleann pipes are a particularly difficult instrument for a beginner to master. You'll probably be out a large chunk of change by the time you realize something is amiss with your "pipes" by the time you notice.
Good & Bad: How To Tell Them Apart
The majority of uilleann pipes are handcrafted by individual craftsmen or small workshops.

Making a set of pipes requires a lot of skill and knowledge. There aren't that many of them in the world. A pipe maker may have an apprentice or a few assistants around the workshop. Neither a factory nor a big brand name will be associated with them. If the set you're considering has a brand name rather than the name of an individual, be very cautious.

The process of making pipes is slow and meticulous.

Working in a workshop, a craftsman can build a full set of pipes over the course of several months. Even manufacturers who have been in business for a long time and work quickly won't have many sets available at one time. It's a good indication that it's not made with the same care if there's a lot of the same brand of pipes.

Pipes made in Asia should be handled with caution. The majority of cheap "uilleann pipes" for sale online come from Pakistan. Pakistan may have a pipe maker who is talented and dedicated, and Japan may have a few as well. However, at this point in time, most Asian pipes are of the "cheap and not so cheery" variety.
The price is probably too good to be true if it seems too good to be true.

Budget at least $5-600 for a practice set, and you'll be lucky to find a used one at that price. You're almost certainly looking at something unplayable if you see something new, especially half and full sets, at or below that price.

Used Uilleann pipes for sale
Buying used pipes in person is by far the best option. By doing so, you will be able to see and hear them before you hand over your money. You can probably find a person who plays the pipes near you if you live near a decent-sized city. Irish music sessions are great places to find them. You can find pipers and sessions near you by searching "[Your City] uilleann pipes" or "Your City Irish session". Craigslist/DoneDeal/GumTree/Kijiji online classifieds are also great places to look, although you may not find much.
There are still plenty of online options if you cannot find anything in your area. It is always advisable to be cautious when shopping online. Conduct thorough research before making your purchase. Make sure you understand what you're buying and from whom you're purchasing it. It would be unwise to pay more for something unusable if you don't.
There are still some great deals to be found on eBay, despite the warnings above about cheap sets. Due to the fact that you're buying sight unseen (or heard), it's better suited to experienced pipers who know exactly what they're looking for. Ask lots of questions when you see an uilleann pipe set for sale if you're new to the instrument. Request pictures, sound samples, and detailed descriptions. You should ensure that the seller knows the instrument and that it is in good working condition. You shouldn't buy from anyone who doesn't play themselves; neither they nor you can tell whether the set they're selling is good.
There is an active online community centered around traditional Irish music called Chiff and Fipple. The site started out as a website and discussion forum about the tin whistle, but has added sub-forums for the Irish flute, uilleann pipes, and other traditional instruments. There's also a "Used Instrument Exchange," where people can post things they want to sell.
There are many knowledgeable and friendly posters on the forum. You can probably answer all of your questions about the pipes by searching through their archives. If not, ask away and you're sure to get an answer.
The Used Instrument Exchange regularly features sets of uilleann pipes for sale. You might also want to post a "want to buy" post if you don't find what you're looking for; someone might have one they are willing to sell. On the uilleann pipe sub-forum, there is also a long-running thread that highlights sets and parts for sale on eBay.
Na Píobairí Uilleann ("The Uilleann Pipes" in Irish) is an organization dedicated to keeping Irish piping traditions alive. You can find listings for uilleann pipes for sale in Ireland in their classified section. Also on the site is a nice guide to buying pipes , as well as a lot of resources for players, makers, and enthusiasts of all levels.

There is a sub-forum for discussing other pipes, though they're mainly focused on the Great Highland bagpipe. Chiff and Fipple both have plenty of knowledgeable posters who can answer any questions you may have, and a search through the archives will turn up tons of useful information. The site also has a "Trading Post" section where you can buy and sell pipes.
Irish music website TheSession.org has been around for many years. It's mostly known for its massive collection of tunes, but it also has a fairly active discussion forum. Postings under "For sale" are fewer and farther between than on Chiff and Fipple, but they appear occasionally. Messages asking for "want to buy" are also appropriate here.
There is a wonderful site created by piper Patrick D'Arcy dedicated to the uilleann pipes, which includes a classifieds section. In addition, there are many resources for learning and listening to uilleann piping.
This is the only forum dedicated to the uilleann pipes, and is not as active as some others. Additionally, there is a section with uilleann pipes for sale, although listings are not frequent.