The Irish flutes is available for sale in a number of places. However, finding them at first can be a challenge. The flute is a very popular instrument in Irish music, but it's a little too niche for big retailers like Amazon and Guitar Center. It's a good thing there are many options available to you when it comes to buying an Irish flutes, whether it's new, used, or antique.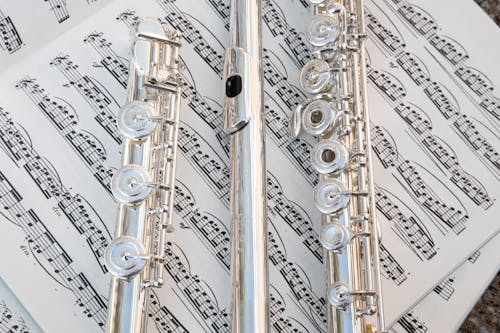 Buying New
Buying an Irish flute directly from the maker is by far the best option. In fact, for many makers, this is the only way to purchase a flute! Most flute makers have a website where they list prices, what they offer, and their contact information. Very few offer their flutes through online retailers.
It would be impossible to list all the great flute makers here. There is a searchable directory of flute makers on the Irish flute Guide that you can use to find flute makers near you. 
You can see what other flute players really like by browsing discussion forums like The Session and Chiff and Fipple. There are a lot of great makers out there, and players have strong opinions about which are the best!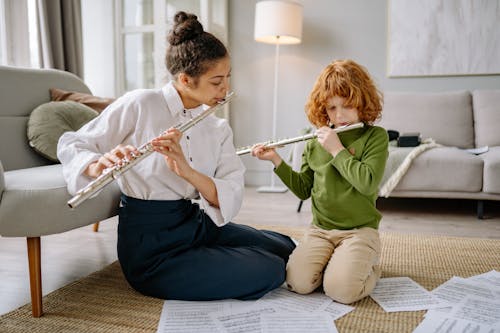 There are only a few online retailers offering a decent selection of new Irish flute for sale. Tony Dixon is a well-known brand. He produces inexpensive mass-produced flutes that are available on sites like Amazon and eBay. Even though they're not considered to be of the same quality as more expensive flutes, many players enjoy playing them.
Irish Flute Store has a large selection of flutes and tin whistles for sale, including new and used instruments. As a flute player himself, Blayne Chastain can answer any questions you may have about the instruments he's selling. When it comes to flutes, Blayne has a great deal of experience compared to most other online retailers. Furthermore, he has a much wider selection of Irish flutes for sale than any other site, including many from top makers.
Lark in the Morning is one of the largest retailers of folk instruments in the United States. There is a decent selection of are that they sell a few mass-produced flutes, which are not made by expert flute makers. I'll explain why these flutes are not very good later in this article. Although they're inexpensive, they're not very good. Search the brand name and see what information you can find on the maker when in doubt.
Other Online Retailers of New Flutes
Hobgoblin USA

and

UK

– Both sites sell the cheap mass-produced flutes that I will discuss below as well as the Tony Dixon flutes.

Harp and Dragon

– Based in Connecticut, USA, Harp and Dragon sells Tony Dixon flutes.

Gray Larsen

– Larsen is a well-regarded flute player from Ohio, USA who sells Irish flutes made by Casey Burns and Terry McGee. Larsen plays the McGee flute model he sells, which was custom-made for him to match Larsen's antique flute.
Beware of cheap flutes!
There are a number of very cheap "Irish Flutes" available on eBay, Amazon, and other online retailers. 
These instruments are often marketed as "Professional," and are said to be made from exotic woods like ebony, blackwood, and rosewood. While even a keyless Irish flute from a reputable manufacturer may cost upwards of $1,000, these can be had for $300 or less, sometimes even less than $100! A bargain, right?
A cheaply made "Irish flute" is a common eBay listing.
Players often refer to these objects as FSOs, or flute-shaped objects. In other words, they may look like flutes, but that's basically all they are. Most of them are made of cheap wood that's painted or stained to look exotic. Most of their embouchures, bores, and toneholes are crudely executed, and their tuning and basic playability are terrible. Maybe you won't even get a sound from them!
You can save yourself some money and frustration by staying away from FSOs. Although they may seem like a good deal at first, they don't play well and have little to no resale value. For beginning Irish flute players, there are a number of budget-friendly options made by well-known flute makers.
Good & Bad: How To Tell Them Apart
The Irish flute maker is a master craftsman who usually works alone.

A few apprentices and helpers may work in their workshop, but they don't run a big production line. Most of their flutes are made under their own name. There's a good chance that the flute you're looking at has a brand name rather than a person's name.

It's best to avoid Asian-made "Irish flute." The majority of Irish flute makers are based in Europe and North America, with a few notable exceptions. The vast majority of poorly built "flutes" come from Pakistan, although some originate in China and Taiwan. While there may be some excellent Irish flute makers in Asia who are not well known yet, most Asian-made flutes are cheap and poorly made.
It's probably a scam if the price seems too good to be true. Even used, you cannot expect to pay less than $400 for a wooden Irish flute.
"Professional" flutes do not exist. There are many cheap flute makers who describe their instruments with flowery language. The Irish flute is the Irish flute, and there is no difference between what a professional might use and what a student might buy. A good flute is what they're looking for in both cases.
How to Find Used Irish Flute for Sale
It is always best to buy used from a fellow player when looking to buy used. Irish flute are often for sale on local classified websites like Craigslist, Gumtree, Donedeal, Kijiji, etc. If you buy local, you can try the flute before purchasing, ask the seller questions, and see it in person before buying.
You can buy some items online if you are unable to buy locally. Irish flute Store (mentioned above) has a section dedicated to used flutes, and it usually has a wide variety of options available. Occasionally, you will find a flute listed on eBay, although the selection is unpredictable.
Another great option is to go to a discussion forum, where you can buy directly from another player. If you think something may be a scam, make sure to do your diligence before sending money. These forums are mainly populated by flute players and music lovers who are looking for a loving home for their instrument. But don't be afraid to ask a few questions!
The website and discussion forum Chiff and Fipple is dedicated to Irish music instruments. Originally focusing on the tin whistle, the site has since added sub-forums for the Irish flute, uilleann pipes, and other instruments. The community is active, and there are many friendly and knowledgeable posters who can answer any questions you might have.
A dedicated "Used Instrument Exchange" sub-forum frequently features Irish flutes for sale. It's worth posting a "want to buy" post even if you don't see anything you're interested in, just in case someone has what you're looking for.
A second website dedicated to Irish traditional music is TheSession.org. It's best known for its large database of tunes, but it also has an active discussion board. It is common to find flutes and other Irish instruments for sale, and you can usually get some attention with a "want to buy" post as well.
Parlez-vous français? In that case, this forum is a great resource. The basic idea can be grasped using Google Translate even if you don't. The "Buy/Sell" section of the site can be found by clicking "Achat/Vente." French and European flute makers like Jil Lehart, Stéphane Morvan, and Geert Lejeune are well represented in the "vente" ("for sale") postings.
How to Buy an Antique Flute
Thomas Prowse made this antique flute in England
Many Irish flute players today play antique instruments from the 19th century, since the modern Irish flute is derived from the flutes popular at the time. Flutes made by well-known makers such as Boosey and Hawkes or Rudall and Rose can sell for thousands of dollars. In addition, there are many reasonably priced flutes for sale on eBay and other sites that can be used for Irish music as well.
There are some significant differences between a "used" flute (but a recent one) and a genuine antique. Almost always, used flutes are in good, playable condition, and are sold by players. In contrast, antique flutes are usually sold by antiques dealers with little to no experience in this field. There can be any condition, from ready-to-play to unsalvageable, and it can be difficult to determine the condition based on just a few pictures.
Tuning is also important. Most instruments today are tuned to "A=440." This wasn't always the case, and antique flutes were often pitched lower or higher than modern flutes. This is fine if you're just playing alone, but it can cause serious problems if you're playing with others. A common problem with antique flutes is that they have internal tuning problems that modern flutes do not have.
All of this is to say that you should be careful when purchasing an antique flute. There is a possibility that you won't get a flute that's in good playing condition. Make sure to ask questions and do your research before buying. You should make sure that what you're buying is what you want. Find out whether you can repair or restore the flute yourself if it needs repair or restoration. Expert repair will increase the cost.
As mentioned above, eBay has plenty of antique flutes for sale, labeled as "wooden," "antique" or "Irish." Their condition can vary considerably, and many sellers have little to no knowledge of the flutes they are selling. If you're careful and patient, you can find some great bargains, but if you're not, you can also get ripped off.
Vintage Instruments in Philadelphia offers an impressive selection of antique instruments, including flutes. They are usually meticulous about documenting the condition of everything they sell, so you know exactly what you're getting. In addition, you can always physically inspect the prospective purchase if you are in the area.