Concertinas are among the little wonders of the musical world. In a small, portable box there are an amazing number of buttons, levers, reeds, and mechanics. Their popularity has been particularly high in Irish and English folk music, and they are strongly associated with sailors. If you'd like to buy one, there are a number of sites that offer concertinas for sale.
However, not all sites are created equal. Since concertinas are complicated instruments, it's best to purchase one from someone who knows them inside and out. Additionally, there are many cheap concertinas on the market that play poorly and are easily damaged. It is true that a good concertina may seem expensive, but it can and will last a lifetime.
Here's a guide to the best places to find concertinas for sale online, whether you're looking for new, used, or antique concertinas. Although calypso may not be the first genre that comes to mind when you think "concertina," here's Harry Belafonte with some inspiration!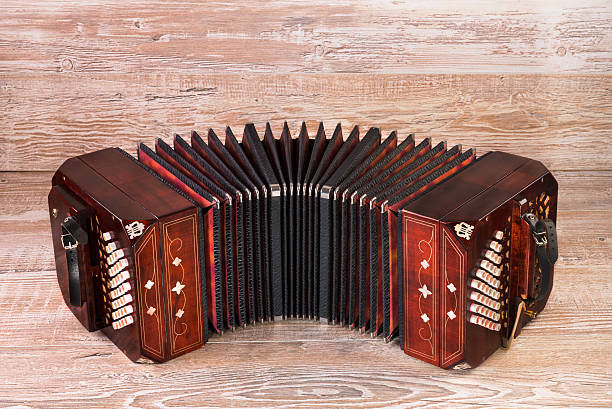 Concertinas For Sale – Where To Find Them
You can order concertinas on most manufacturers' websites and ask questions about the models that they make. Although most of the instruments are made to order, there may be a few concertinas on hand. Ask us if you're interested!
New concertinas for sale are also available for on plenty of websites. Doing research on brands and makers before buying is very important. Fortunately, there are some sellers who are knowledgeable about concertinas who can assist you. Nevertheless, there is one caveat regarding the concertinas you may find for sale on the internet.

Beware of cheap concertinas
There's no getting around it: concertinas are expensive instruments. The cost of a good one is usually at least $1,500, but it is more likely to be $2,000 or more. Thus, there is plenty of competition among buyers. On Amazon, eBay, and similar sites, you can find an array of seemingly inexpensive concertinas. It is important to understand that concertinas are almost always a case of you getting what you pay for.
The cost of concertinas isn't arbitrarily high. With so many small moving parts, they are extremely complex music-making machines. When you play a note, an intricate set of levers must be coordinated with the right bellows movement in order to produce a sound. This leaves a lot of room for failure.
The typical cheap concertina
Concertinas that are cheap usually have one or more of the following problems
Accordion reeds

– You won't get the classic concertina sound from these reeds, but they are cheaper than concertina reeds.

Leaky bellows

– These are often made of paper or other flimsy materials and are easily punctured or ripped.

Stiff bellows

– Another bellows problem, the stiffer they are, the harder they are to play.

Fewer buttons

– Not necessarily a deal breaker, but you're very limited in what you can play, since you'll miss out on important notes.

Breakdown prone

– Even a good concertina needs maintenance occasionally, but a cheap concertina will usually degrade significantly after a few plays.

The Button Box is located in Massachusetts, USA, and offers a variety of new and used concertinas for sale. They also manufacture their own under the name "R.". Morse & Co.". Being makers as well as players, they are very knowledgeable about what makes a good concertina, and can answer any questions you may have. There is also a "trade-up" program for the popular starter concertinas made by the Concertina Connection. You can buy one from them and trade it in when you want to upgrade for a discount equal to the price you paid on your new concertina.

Freedom Bellows is based in Philadelphia and specializes in anything and everything with a free reed. The store sells button and piano accordions, harmonicas, and melodicas, as well as concertinas for sale. In addition to Stagi concertinas, they sell Concertina Connection and Hohner concertinas as well. As with the Button Box, because of their specialization, they're extremely knowledgeable and willing to answer any questions.

It's Direct From The Maker
There are many concertina makers out there, and each has their own fans. There are always new makers emerging, while others have retired (or went to the big session in the sky). The following list is incomplete and does not constitute an endorsement of any particular brand. These are just some of the concertina makers who have easy-to-access websites, so you can check out their models.

How to Find Used Concertinas for Sale
An inexpensive way to save some money is to buy a used concertina. Additionally, buying from another player can provide you with peace of mind that your concertinas for sale is in good working condition. Buying used does have its downsides, so you should do your research before sending any money.
If you want to purchase an instrument, go to someone who knows the instrument and can play it. Request a sound sample as well as a picture. By doing so, not only will you get a sense of the sound, but you will also be able to hear how good the seller is. With more experience, the player will have a better understanding of the instrument's pros and cons.
Due to the small size of the concertinas for sale community, frauds are usually detected pretty quickly on the various online discussion boards. However, you should still exercise caution. Use a credit card, Paypal, or other payment system with fraud protection when sending money.

Concertina.net is a website dedicated to the concertina, as its domain name suggests. The site is very active, and its archives contain a wealth of information. Currently, Irish and English music are the most popular genres played on the concertina, so a lot of discussion focuses on Anglo concertinas. Nevertheless, there are many posters who play in pretty much every genre and in every configuration. There is a concertinas for sale regularly in the "Buy and Sell" section of the website. Even if you don't see what you're looking for, a "want to buy" post might turn up something.
There is a site called Chiff and Fipple that features traditional Irish music and its instruments. The site was originally started as a whistle site, and the focus has shifted to whistles, flutes, and pipes. The "Squeezebox" forum gets some attention, and used concertinas for sale appear pretty regularly in its "Used Instrument Exchange." A "want to buy" post might bring you the concertina you want.
Another Irish music site is The Session. An excellent resource for learning traditional tunes, it has a remarkable database of traditional tunes. Additionally, there is an active discussion board, where concertinas for sale are frequently.
How To Find Antique Concertinas For Sale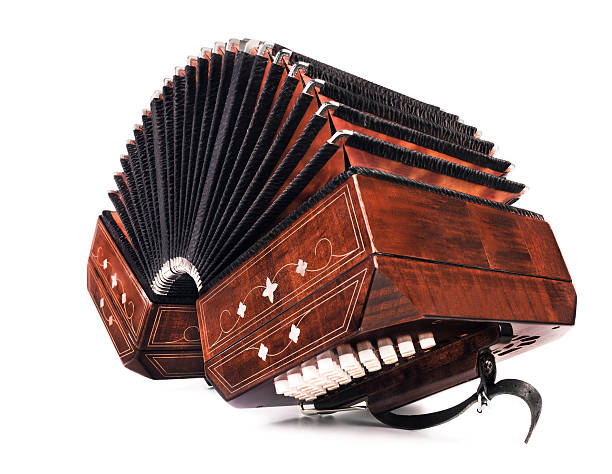 Throughout most of their lives, antique concertina players have maintained and cared for them well. These concertinas are in good working order and, in many ways, are like used concertinas in that you can be reasonably sure that they work. Don't hesitate to ask as many questions as you can before putting any money down. The sound and playability of a well-made concertina remains unchanged after 100 years. In fact, it may play better than it did when it was new!
There are also a lot of vintage and antique instruments that have been sitting around unplayed for decades, maybe even centuries. These instruments should be handled with care. Concertinas are incredibly complicated, and there are many things that can go wrong. One thing is seeing an intriguing concertinas for sale if you know how to restore and repair concertinas. But if you don't know what you're doing, you may end up throwing your money away on something that won't work.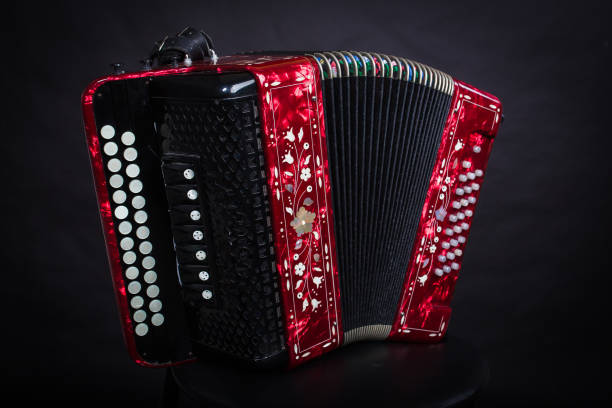 You can find some great deals if you know what you're doing on eBay, but you'll need to be aware of the usual caveats. People who are listing concertinas for sale often don't know what they are talking about. If you are new to concertinas, it is probably wise to avoid eBay, as you never know what you will get. You can sometimes find antique concertinas for sale from sellers who just want to get rid of them if you have experience repairing and restoring concertinas. You should ask lots of questions, examine every picture carefully, and don't spend a lot of money on an unknown.
Located in Cheshire, England, Barleycorn Concertinas is operated by Chris Algar. There are mostly antique concertinas for sale in excellent condition there, and they do expert repair and restoration work on what they get in. Their prices are fair, and they have a lot of concertinas with 20 buttons and others that are more affordable. The focus is however on the usual brands like Wheatstone and Jeffries, which will cost upwards of $1,000. This is a great site to check if you're looking for an antique in excellent condition. Shipping is available worldwide, but keep in mind that the prices are quoted in British pounds, so do your conversions so you won't be surprised!
Paraic McNeela runs his shop out of Dublin, Ireland, and sells a variety of traditional Irish instruments. He does new concertinas for sale, but he also offers a nice selection of antique concertinas. Many Wheatstone, Jeffries, and Lachenal concertinas are available for sale in fully restored and playable condition. Even though McNeela is based in Ireland, they ship worldwide, and their website automatically converts currencies.