Tin whistle players are often one of the first instruments that a player picks up on their journey through Irish music. As a result, many people don't take it as seriously as they should. There is no cure for snobbery like listening to these tin whistle players!
Tin whistles have been played in Ireland ever since they became popular in the mid 1800s. Yet its roots go much further back, and there are mentions of simple fipple flutes in Irish sources as far back as the Middle Ages. Almost everyone in Ireland has played one at some point since it's taught in classrooms today.
But these tin whistle players have gone beyond the beginner tunes. They are among the best whistle players ever. You might be inspired to join them. After all, even though they're not quite a penny whistle anymore, they're pretty inexpensive!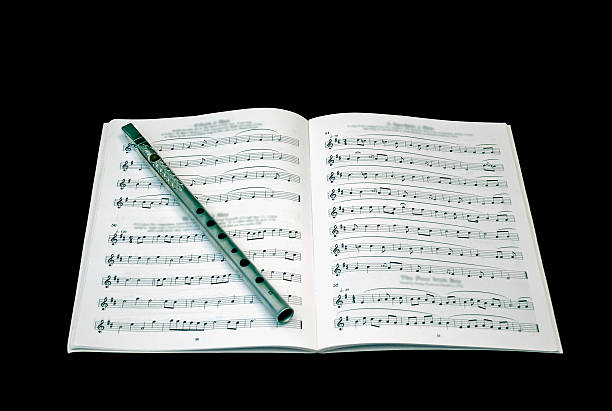 Mary Bergin
Mary Bergin is not just known as the greatest tin whistle players in Ireland, but is also considered one of the country's greatest living musicians. Although she plays the flute like many fellow tin whistlers, her sprightly, highly ornamented whistle playing is like no other. Feadóga Stáin, her 1979 album, is a must-have for tin whistle players and Irish music lovers alike. As a result of her influence, the tin whistle has been transformed from a fun little toy into a serious instrument in its own right. She has helped many whistlers learn how to play the tin whistle through her popular tutorial books.
Micho Russell
Micho Russell was not only a great player but also a great personality in Irish music. Often he would introduce his tunes with stories, sometimes personal and sometimes from folklore. His clipped playing can be compared to an older style of playing. While touring around the world playing, singing, and telling stories, he won the All-Ireland Tin Whistle Championship in 1973. He remained passionate about his hometown of Doolin, County Clare, which he helped turn into a destination for music lovers.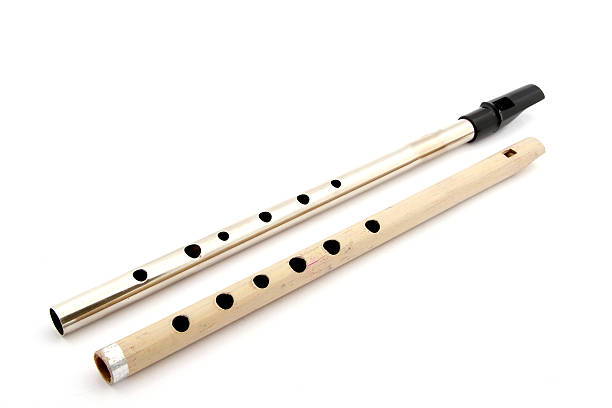 Sean Potts
Seán Potts was born and raised in Dublin, where he became a member of the folk revival scene in the 1950s and 1960s. He was a member of Seán Ó Riada's Ceoltoirí  Chualann, an ensemble combining traditional music with classical arrangements. Paddy Moloney, a uilleann piper, joined him in this group, and the two went on to form The Chieftains. The Chieftains and Potts both toured the world together, and he also recorded solo. Tin Whistles, his 1972 album with Moloney and bodhran player Peader Mercier, is a classic. The tin whistle was Potts' primary instrument, though he also played the bodhran and uilleann pipes.
Seán Ryan
Seán Ryan | Irish Tin Whistle | Ionad Ealaíona, Port Láirge | Geantraí 1999 | TG4
Sean Ryan's playing is as unique as his appearance. At the Crane Bar in Galway, where Ryan has been a session mainstay for decades, a painting depicts him with his trademark beard, long hair, and hat. Playing in short phrases with planer ornamentation, he lets the contours of the tune shine through. As owner of the supposedly haunted Leap Castle, he also has a fairy tale job.

Brian Finnegan
Brian Finnegan Road to Errogie Set
If tongue twisters can be called tunes, Brian Finnegan has written a lot of them. His most notable role is as a flute and tin whistle players in Flook, a progressive Irish trad band. His playing displays plenty of syncopation and highly complex ornaments, as Finnegan introduced some remarkable tin whistle techniques. His original compositions such as The Donegal Lass have become popular session tunes. There are many who can try to play the whistle like Finnegan, but his technical wizardry is unparalleled.
Donncha Ó Briain
Donncha Ó Briain: Ní ar Chnoc nó ar Ísleacht [Air] & Finbarr Dwyer's [Reel]
One of the best examples of music persevering through hardship is Donncha Ó Briain. Because he was born with muscular dystrophy, he had very limited mobility in his short life. He learned to play the tin whistle primarily from necessity as he came from a musical family. Before he died at the young age of 30, he could not even pick up a tin whistle on his own. Through it all, he became known as one of Ireland's greatest tin whistle players. Despite his disease, his fingers were quite dextrous, and his playing is technically proficient without being overloaded with ornaments.

Carmel Gunning
Carmel Gunning, Brendan Emmett – Fling, Stongia
Carmel Gunning is one of Co. Sligo's greatest exports and a master tin whistle players. Her brilliantly fiery style is heavily influenced by the fiddle and flute traditions of her home region. But she also knows how to bring it back and play with delicate grace when the tune calls for it, and won the 1976 All-Ireland Slow Airs competition on the tin whistle. Lakes of Sligo, her 1990 album, features some sterling flute and whistle playing, and is an essential purchase for any whistle player. Guinning has devoted most of her life to teaching, and she runs a summer school which attracts musicians from all over the world to Sligo.
Joanie Madden
Joanie Madden with John Joe & Seamie – 'The Conspiracy/ The Hot Water Bottle/ No, I'm Liz Carroll'
Despite growing up in a musical Irish-American family in the Bronx, Joanie Madden struggled with musical instruments. Although she was initially reluctant to play, she quickly fell in love with it once she did. One of her biggest influences is Mary Bergin, and she took lessons from noted East Galway musician Jack Coen as a child. Cherish the Ladies' founder is best known as a member of the group, but she is in demand as a solo musician as well. Along with Sinéad O'Connor and Don Henley, she has played with many other popular artists.

Cathal McConnell
Cathal McConnell comes from an area of County Fermanagh that produces some of the best flute players. The fact that he was a talented flute player and tin whistle players, as well as an accomplished singer, is no surprise. One of the most popular traditional Irish bands of the 1970s was The Boys of the Lough, a band he co-founded. Another feature of his is that he is an inveterate showman, sometimes serious, but always ready with a joke or song.
Here's a video of him playing two whistles at the same time to get a sense of his musical ability:
CIAW 2012 #105 Cathal McConnell -2 whistles!MoGhileMear/BlarneyPilgrim/PinchofSnuff/The Foxhunters
Josie McDermott
Josie Mc Dermott -Sligo-Roscommon
Josie McDermott was a legendary tin whistle players of Irish music, flute, and saxophone (yes, saxophone!). Living all of his life on the border of Sligo and Roscommon, he was born there. He won the All-Ireland Championships for both tin whistle and flute and for lilting. With numerous radio appearances on Irish radio, he became a fixture on the ceil* band circuit. McCDermott was a hugely influential flute player in his area, and many local players cite his influence. "The Trip To Birmingham" and "Darby's Farewell To London" are some of his compositions that have become standards in sessions and recordings.