Singing is one of Ireland's most cherished traditions. Ireland's rich catalog of Irish Folk Singers and songs ranges from the Irish-language sean-nós ("old style") to rebel ballads to rowdy drinking songs. A story of hundreds of years of laughter and tears, oppression and perseverance, feast and famine.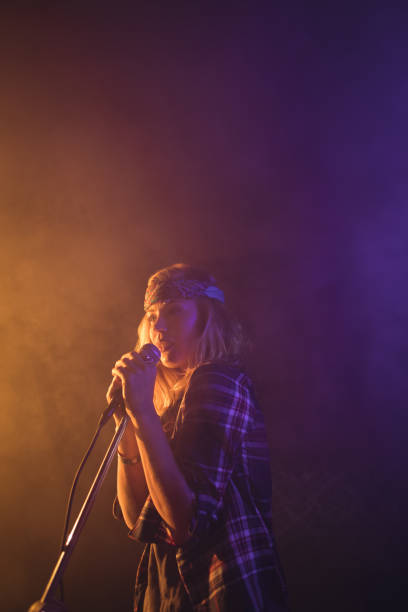 In the 1960s, the folk revival brought a renewed energy and focus to traditional music in Ireland. Many Irish groups became household names around the world, including The Dubliners and The Clancy Brothers. From the US, the UK, and Canada, folk and rock luminaries have praised Irish singers like Christy Moore, Paul Brady, and Dolores Keane. Today, you're just as likely to hear "Whiskey in the Jar" in a Tokyo pub as you are in Dublin!
The following ten singers are the best Irish Folk Singers ever. While some are still alive, others have passed away. However, as has been the case for centuries, their music will live on.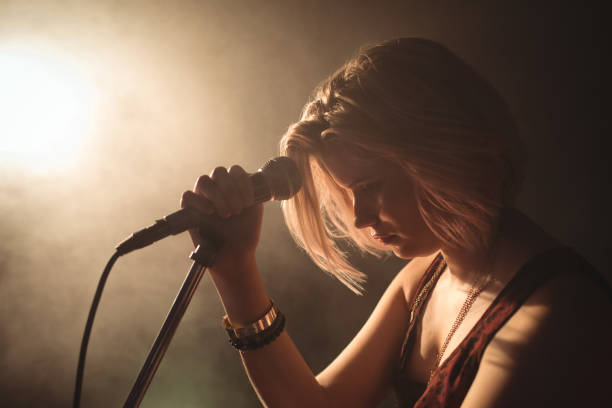 Luke Kelly
Luke Kelly dreamed of becoming a popular singer like Perry Como or Frank Sinatra when he was a child. In the 1960s, he became enthralled with the folk revival and began playing the banjo. It was at O'Donoghue's pub in Dublin, one of the epicenters of folk music in the city, that he spent most of his time. Ronnie Drew was looking for a singer for his band, and he met him there. "The Ronnie Drew Ballad Group" eventually became "The Dubliners," perhaps the most famous Irish Folk Singers band in history. Kelly's renditions of songs like "On Raglan Road," "Dirty Old Town," and "The Black Velvet Band " have become classics that can still be heard being sung in Irish pubs around the world.
Christy Moore
Black Is The Colour – Christy Moore
After leaving Ireland in 1966, Christy Moore moved to London in search of work. His heartfelt folk singing was welcomed by an audience hungry for it. The songs Moore writes often have a strong social commentary bent, and he is unabashedly political. During the Troubles, some of his songs were banned from Irish and British radio for their support of republican causes. Among his most notable accomplishments was founding Planxty, one of the most popular traditional Irish bands of the 1970s. In addition to co-founding the popular Celtic rock band Moving Hearts, he left that band for a solo career.
Mary Black
Mary Black started singing with her siblings in The Black Family, who gained a following around Dublin during the 1970s. After going solo in the mid-1980s, she joined De Dannan as their vocalist. In 1989, her solo album No Frontiers was one of the biggest-selling records of the 1980s in Ireland, and it remained on the Irish Top 30 chart for over a year. She has collaborated frequently with American folk and country singers such as Joan Baez and Emmylou Harris. But when singing traditional Irish music she comes up with, her voice always sounds the best.
Ronnie Drew
The Dubliners – Seven Drunken Nights – Live
The Dubliners, a group Ronnie Drew founded in 1962 as "The Ronnie Drew Group," were built on Ronnie Drew's low, gravelly voice. Ronnie's signature songs, "Seven Drunken Nights" and "The Irish Rover", reached the UK's Top 10 charts and would go on to become one of the most famous Irish Folk Singers bands in history. He was known especially for the rough-and-tumble songs that almost forced audiences to sing along. His impact on Irish music is perhaps best reflected in the one's who recorded "The Ballad of Ronnie Drew" in his honor, including U2, Bob Geldof, Glen Hansard, Shane MacGowan, Sinéad O'Connor, and Christy Moore.
Pecker Dunne
pecker dunne mcalpines fusiliers
Pecker Dunne was a character who was larger-than-life with a powerful voice. In towns across Ireland, he sang and played the banjo as an Irish Traveler. He frequently centered his songs on his traveling lifestyle, telling stories of people on the go. Dunne toured with the Dubliners in the UK, Europe, and the US, performing "Sullivan's John," a song about a settled man who married a tinker's daughter. Even after receiving recognition as a musician, Dunne never gave up travelling and busking until age and poor health forced him to retire permanently.
Paul Brady
Mary and the Soldier – Paul Brady 1976
The work of Paul Brady doesn't fit into a single genre. With popular groups The Johnstons and Plantxy, he began singing traditional Irish songs. His successful solo career began from there, at first adhering closely to tradition. As time went on, he established himself as one of the most respected singer-songwriters in Ireland. The liner notes of Bob Dylan's 1985 box set Biograph included a mention of him. Tina Turner and Cher both recorded his song "Paradise Is Here." Brady has continued to sing traditional Irish songs despite his acclaim from the rock and pop world.
Mairéad Ní Mhaonaigh
An Mhaighdean Mhara – Mairéad Ní Mhaonaigh
Mairéad Ní Mhaonaigh was raised in an Irish-speaking region of County Donegal. She was surrounded by music and sean-nós singing. As a founding member of the musical group Altan, N Mhaonaigh has brought Irish-language music to a global audience. Aside from being an excellent singer, she is also a talented fiddle player.
Tommy Makem
Tommy Makem was known by many nicknames, including "The Bard of Armagh" and the "Godfather of Irish music." After immigrating to America as a young man, he joined forces with the Clancy Brothers in 1956. They would go on to become one of the biggest Irish Folk Singers acts in the US, appearing on The Ed Sullivan Show in 1961. Makem would go on to a solo career, sometimes working with Liam Clancy. The song he wrote for Irish reunification, "Four Green Fields," has become an anthem of the cause.
Joe Heaney
Joe Heaney grew up in the heartland of sean-nós singing, Connemara, in the west of Galway. However, he did not intend to stay there. His departure from Ireland led him first to the UK and then to the US in search of opportunity, like so many other Irishmen. His music did not support him until late in life, despite it being steeped in some of Ireland's oldest traditions. In New York City, he worked as a doorman even after the Irish Folk Singers revival brought him some recognition. In the hands of other, more commercial artists, some of his 500+ songs have become well-known. However, Heaney's uncompromising style is a window into a tradition Heaney attempted to pass on, regardless of whether anyone else listened.
Dolores Keane
Dolores Keane – "Craigie Hills" (1982)
Dolores Keane grew up in a household of sean-nós singers in Co Galway. Five years ago, she appeared on Irish radio to start her musical career. Over the years, she has established herself as a leader in traditional music. She has enjoyed a successful solo career as well. She co-founded the traditional group De Dannan in 1975, which had a minor hit with "The Rambling Irishman." She is recognized as one of the greatest living Irish Folk Singers. The overwhelming talent she possesses once prompted Nanci Griffith to comment,
I won't consider myself a singer as long as Dolores Keane is alive. She is the voice of Ireland.