Music is Ireland's greatest export, and Irish Folk Bands can be found all over the world. There's plenty in the Irish tradition for people to draw from, whether it's singing or instrumental music. There are many bands that have taken that a step further, blending the sounds of other music and traditions into Irish folk music. Others have stayed true to their traditional roots, playing and passing on the music they grew up with.
It doesn't matter what your taste is, there's an Irish Folk Bands for you! Here are 10 of the greatest Irish Folk Bands from all over the world. You might even be inspired to start something with a few friends…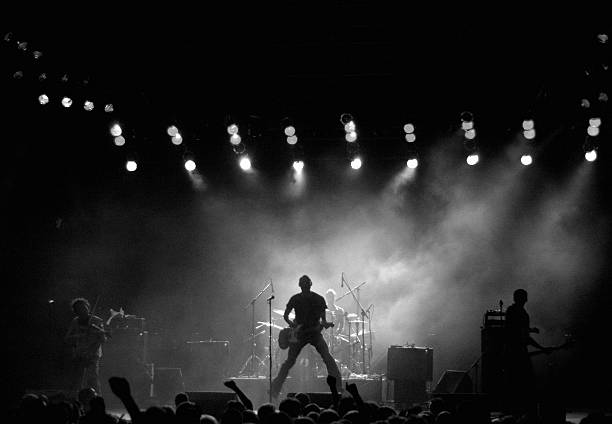 The Dubliners
Based on the gravelly voice of founder Ronnie Drew, the Dubliners became one of the most recognizable Irish Folk Bands in the world. Their classic lineup consisted of Drew, Luke Kelly, and Ciarán Bourke trading off singing duties, as well as fiddle player John Sheehan and banjo player Barney McKenna. The UK and Ireland sold thousands of copies of "Seven Drunken Nights" (which was usually censored down to five nights due to its bawdiness) and "The Black Velvet Band". A fun-loving version of Irish music, filled with drinking songs, good humor, and fast-paced tunes, was what the band performed. During the Troubles in Northern Ireland, they also sang more serious songs, including rebel songs that proved controversial.
The Chieftains
WGBH Music: The Chieftains "Opening Medley" Live from WGBH
In 1963, Uilleann piper Paddy Moloney started recruiting musicians for a new band. To form the Chieftains, he attracted some of Dublin's top instrumental musicians. At the time, the popular perception of Irish music was dominated by ballad groups such as the Clancy Brothers and The Dubliners. By the 1970s, the Chieftains had become one of the world's most famous Irish Folk Bands for instrumental Irish music. They are probably best known for their collaborations with popular bands and musicians such as The Rolling Stones, Van Morrison, and Roger Daltrey. The Irish Folk Bands still tours and records after more than 50 years.

The Planxty
Raggle Taggle Gypsy/Tabhair dom do laimh – Planxty 1973
Christy Moore wanted a traditional sound for his second album, so he invited a few friends in to record it. Planxty went on to perform an opening set for Donovan, which was the group's first major gig. Singer and mandolin player Andy Irvine was worried that a riot was about to break out because the crowd was so enthusiastic! During the first few years, the Irish Folk Bands toured and recorded extensively, but split up in 1975. The members of the band continued to play and record together, and the Irish Folk Bands has reformed a few times over the years. With Moore and Irvine trading vocals, Planxty's sound is a mix of songs and tunes (with uilleann piper Liam O'Flynn often taking center stage). Additionally, they weren't afraid to incorporate tunes from other traditions, with some Eastern European tunes making it onto their setlists.
The Altan
Irish traditional music : "Altan" – 3 Highlands [ In memory of Frankie Kennedy, RIP ]
Having met Mairéad Ní Mhaonaigh as a teenager, Frankie Kennedy realized that he needed to learn an instrument to woo the young fiddle player. Eventually, he learned to play the Irish flute well, and he and his friends began playing together. The two went on to get married and found Altan, playing Donegal music that Ní Mhaonaigh grew up with. In 1994, the band became the first traditional Irish Folk Bands to be signed by a major label, and they were invited to play at the White House. Unfortunately, Kennedy died from cancer the following year. Ní Mhaonaigh and the rest of the band have continued to play and tour in accordance with his wishes. Dolly Parton, Allison Krauss, and Bonnie Raitt have played with them, and they have become the most prominent exponents of Donegal music and song.

The Lúnasa
Cellar Sessions: Lúnasa March 13th, 2018 City Winery New York Full Session
Lúnasa has had many different lineups throughout its existence, but one thing that remains constant is great music. It is driven by a traditional core of fiddle, flute, and uilleann pipes, played by Seán Smyth, Kevin Crawford, and Cillian Vallely, respectively. The bottom of the track is composed of guitar and bass, with a jazz and rock vibe. While sticking to their traditional roots, Lúnasa has always been willing to experiment with different instruments and sounds. With a relentless touring schedule that takes them across North America and Europe, they released their most recent album, CAS, in 2018.
The Boys of the Lough
The Boys of the Lough are an inter-island collaboration of Irish and Scottish musicians. The original lineup consisted of Scottish folk singer Dick Gaughan and Shetland fiddle player Aly Bain, as well as Irish flutist Cathal McConnell and bodhran player Robin Morton. It is a fun mix of traditions that shows how much the two regions have in common. While the lineup has changed over the years, the main sound of the Boys of the Lough has remained the same. With plenty of virtuosic playing, they have a fun-loving, hard-driving approach to tunes and songs.

The Bothy Band
Old Hag You Have Killed Me – The Bothy Band
The original run of the Bothy Irish Folk Bands lasted less than a decade, but during that period they had a huge impact. I decided to form another traditional music group after bouzouki player Dónal Lunny left Planxty. There were some of the best musicians on the Irish music scene in this all-star lineup. In an instant, they became a hit on the folk music scene because they combined a rock-and-roll sensibility with traditional playing. Their first album, released in 1975, established their reputation. In the year that followed, Old Hag You Have Killed Me solidified the trend. Despite the fact that the original members have since moved on, they have collaborated with each other in various combinations over the years, and some of them have reunited.
The Clancy Brothers and Tommy Makem
The Clancy Brothers & Tommy Makem – Wild Colonial Boy
Clancy Brothers and Tommy Makem are both from Ireland, but the group first became successful in the United States. Paddy, Tom, and Liam Clancy all left their home in Tipperary for the bright lights of New York City. A fellow Irish immigrant named Tommy Makem met them in Antrim. On classics like Brennan on the Moor and The Wild Colonial Boy, they sped up the tempo rather than taking the traditional slow approach to ballad singing. The group's rollicking singing made them a hit with the folkies of Greenwich Village, landed them a record contract, and brought them to the Ed Sullivan Show.

The Flook
The Irish Folk Bands Flook is known for their virtuoso compositions and hard-driving traditional music. The music is anchored by two flute and tin whistle players, Sarah Allen and Brian Finnegan. They are accompanied by guitarist Ed Boyd and bodhran player John Joe Kelly. Despite their roots in tradition, they consistently push the envelope with complex tunes and rhythms. Following a five-year hiatus that started in 2008, they're back on the tour circuit, and recently released a new album, Ancora.

The Gloaming
The Gloaming – The Sailor's Bonnet | Other Voices
The Gloaming consists of four giants of the modern Irish Folk Bands scene and a popular American producer/pianist. Martin Hayes and Caoimhín Ó Raghallaigh, guitarist Dennis Cahill, and singer Iarla Ó Lionáird all play traditional music. The pianist and producer Doveman, who has worked with Sufjan Stevens, Yoko Ono, and St. Vincent, brings a more modern sensibility to the record. This blend of traditional Irish music, jazz, and rock is influenced by classical, jazz, and rock music. The result sounds both ancient and fresh at the same time.