When you think of Irish music, you probably think of the fiddle. Irish Fiddle players have held a special place in Irish tradition, from the traveling dance masters of the 18th century to today's young virtuosos. Francis O'Neill, a collector and chronicler of Irish music, once wrote
A fiddle is, in the minds of many, the instrument of all others which is most essential to an Irishman's enjoyment.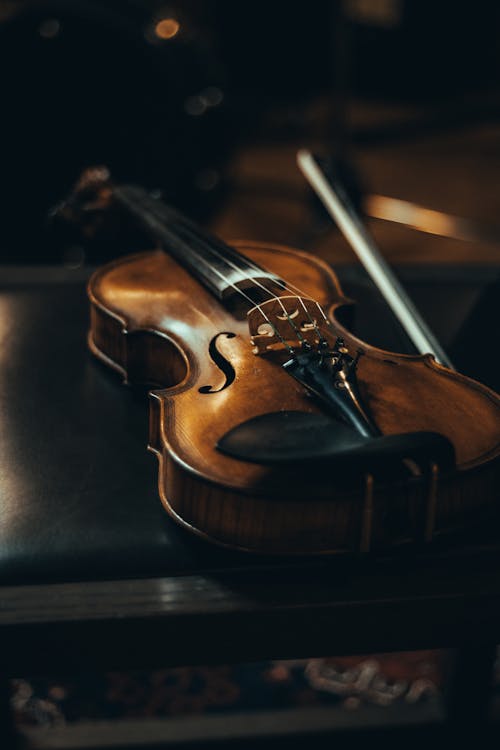 From  Irish Minstrels and Musicians
There is a wide range of styles and approaches to Irish music represented by these ten Irish Fiddle players. Martin Hayes' slow, delicate sounds and Johnny Doherty's crackling playing offer a glimpse into the wide variety of Irish musical traditions. You might find that your feet start tapping along as if by magic when you listen!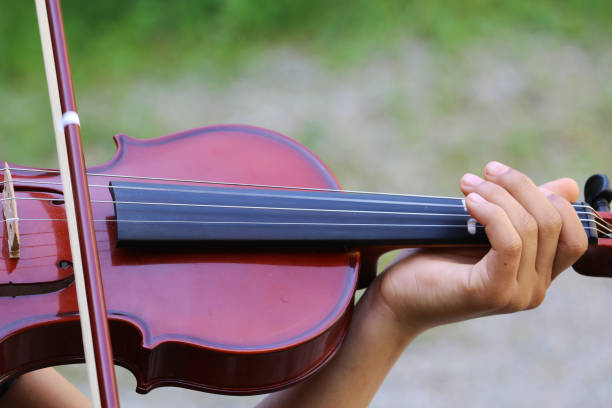 Michael Coleman
Sligo Fiddler Michael Coleman Plays the Reels 'Lord McDonald/Ballinasloe Fair'
Among Irish musicians, Michael Coleman was perhaps the most influential. His family emigrated to the US when he was a young man from Co Sligo. Over 80 of his recordings of Irish fiddle tunes were made during the 1920s and 30s, making him one of the best-known players of Irish music. Fiddlers and musicians still admire his playing today, as it helped define the Sligo fiddle style. This marker near his birth site, which reads, "That's where he belongs in the pantheon of Irish Fiddle players.", sums up his standing.
Michael Coleman. The master of the Irish Fiddle players. The savior of Irish traditional music. Born in 1891 near this location. He died in exile in 1945.
Martin Hayes
Martin Hayes & Dennis Cahill: NPR Music Tiny Desk Concert
Many Irish Fiddle players fast and furious, but Martin Hayes takes a more measured approach. The slower, lyrical approach he uses to play the fiddle has made him one of the most original Irish Fiddle players of today. Hayes, the nephew of renowned fiddler Paddy Canny, grew up in East Clare. At the age of 13, he won his first All-Ireland title. Having played with the Tulla Céil* Band and being a founding member of The Gloaming, his most lasting collaboration has been with guitarist Dennis Cahill. They create a sparse yet intricate sound that is unlike any other.
Julia Clifford
Julia Clifford: O'Rahilly's Grave [Air] & She Didn't Dance and Dance & Denis Murphy's [Slides]
The fiddle-style of Sliabh Luachra is probably best known because of Julia Clifford. Padraig O'Keeffe taught her fiddle while she was growing up in Co Kerry, near the Cork border. The region is known for its slide music and polkas, which cannot be found in other parts of Ireland. Clafford became renowned as one of Ireland's finest fiddlers, and one of the greatest Kerry Irish Fiddle players. She is still sought after by Irish musicians as a prime example of how to play the distinctive tunes of Sliabh Luachra.
Tommy Peoples
Legendary fiddler Tommy Peoples will receive his 2nd Gradam Ceoil | Domhnach Cásca ar TG4
Even though he shied away from the limelight, Donegal fiddler Tommy Peoples was one of the best-known and most respected Irish Fiddle players of the Irish folk revival. In addition to being a founding member of the Bothy Band, he recorded a few albums with folk singer and guitarist Paul Brady. With Matt Molloy on flute, their 1977 album is one of the most revered recordings in Irish music, showing three stellar musicians at the top of their game. Peoples did not tour relentlessly like many of his peers, and he did not join any big bands after leaving the Bothy Band. In contrast, his quiet personality and dynamic style made him prefer solo performances.
Liz Carroll
Liz Carroll – Paddy Fahy's/The Tempest
Liz Carroll didn't grow up in Ireland, but she was steeped in the traditions of Irish music from an early age. In 1975, she won the All-Ireland fiddle title after coming up through the Chicago session scene. With her playing, she combines virtuosic technical abilities with a deep sense of tradition. She has composed a number of tunes that have become session standards in addition to her skills as a Irish Fiddle players. Throughout her career, Carroll has played with a number of groups, but she has made her name as a solo artist with her captivating performances and recordings.
Paddy Canny
Paddy Canny is perhaps best known for founding the legendary Tulla Céilí Band. One of the most popular Irish Céilí bands of the 1950s, they took the stage at Carnegie Hall in New York on St. Patrick's Day in 1958. As a prominent Irish Fiddle players in the East Clare style, Canny won the All-Ireland fiddle championship in 1953. During the 1950s and 1960s, his recordings were regularly broadcast on Irish radio. Despite giving up his career as a professional musician in the 1960s to concentrate on his farm, he remained an integral part of East Clare's traditional music scene.
Mairéad Ní Mhaonaigh
Mairéad Ní Mhaonaigh ~ The Lancer's/The Further in The Deeper
The world's most distinguished Donegal Irish Fiddle players, Mairéad Ní Mhaonaigh, plays the fiddle. Along with her late husband Frankie Kennedy, she was a founding member of the group Altan. A native of an Irish-speaking region of Donegal, she comes from a musical family. She is also known for her Irish-language singing, in addition to her Irish Fiddle players. She plays with her siblings and other elite female fiddlers in the String Sisters group, along with her siblings.
Junior Crehan
Junior Crehan Farewell to Miltown
Junior Crehan is well-remembered for his many compositions as well as his playing. Music like "The Otter's Holt," "The Mist on the Mountain," and "Luachrachán Jig" have become standard tunes in Irish sessions around the world. Crehan lived his entire life in West Clare, and he was very active in the traditional music scene there. His music could be heard regularly at Gleeson's pub in Coore for 70 years, and he toured the country performing and adjudicating at music festivals. A popular teacher, he helped establish the Willie Clancy Summer School in Clare, one of the biggest annual Irish music events.
Kevin Burke
Kevin Burke – Up Close (Full Album)
Kevin Burke grew up in London surrounded by Irish musicians who migrated to the "Big Smoke" in search of opportunity. As a result of his parents' Sligo roots, he became an expert in Sligo fiddle. Like Liz Carroll, he was not constrained by regional style. During his time in London, he was able to learn from Irish Fiddle players from all over Ireland. In the end, he joined the Glenside Céil* Band, playing dances around the city. He met and played with American folk singer Arlo Guthrie in 1972, which launched his career in music. Besides being a founding member of the popular Irish band Patrick Street, he also replaced Tommy Peoples in the Bothy Band.
Johnny Doherty
John Doherty, Donegal fiddle master, Cracking Reels!
Irish Traveler Johnny Doherty was born into a family of musicians, tinsmiths, and horse traders. Throughout his life, he traveled around County Donegal playing the fiddle at house dances and doing tinwork. According to legend, Doherty didn't travel with a fiddle since he knew one would be waiting for him wherever he played, because he was so well-known in the area. Though he occasionally traveled outside Donegal to play music, his contribution to the music of the county was enormous.